Thin summer squash slices are rolled with pepita basil pesto, provolone, and deli meat for a colorful school lunch treat your kids will love.


This post brought to you by Sargento Foods, Inc.. All opinions are 100% mine.

Last night I rolled into the kitchen around 11:45 p.m. There to greet me were counters sprinkled with chocolate shavings and flour dustings from recipe testing with the kids, who had long gone to bed with their comforters pulled up high to keep away the chilled air.

As I stood wiping counters and emptying the dishwasher only to turn around and fill it with the day's remaining accoutrements I had the realization that the early morning hours of a new week meant I a week's worth of lunches to contrive. Two weeks in and I'm already feeling burdened by the daily ritual, the tiny containers, and the zipped pouches.

There is a struggle to keep the food interesting, to keep the kids from getting burnt out on carrot sticks and cucumbers, to create.


My squash plants are still producing with vigor, which is all well and good and has left me with more patty pan and crooked-necked beauties than I can sauté for dinner. We've been getting creative adding them to curries and skewering them for the grill, and still there are more to go around. Thin slicing them and rolling them into pretty rainbow-colored pinwheels keeps life interesting, and for my kids, it keeps lunch interesting as well.

Bright yellow squash slices get rolled with Sargento's thinly sliced provolone, a bit of pesto, and a salty slice of ham, turning real food into a lunch that's as fun to eat as it is nutritious.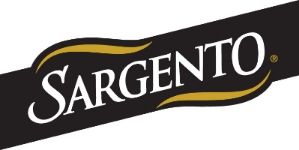 Notes:
:: I send traditional basil pesto made with pepitas rather than pine nuts to school with my kids. It is tree and peanut free naturally, and it allows them to continue to enjoy one of their favorite foods while keeping everyone at school safe.
:: Soaking the squash slightly helps make them more pliable for rolling purposes. If you're under a time crunch, this step is optional, and when doing this without soaking, I only had a few of the end pieces of my squash that wanted to crack slightly as I rolled them.
:: Appetizer forks are great for lunch boxes because they don't have the pointed ends that toothpicks do. Look for them near the paper plates and plastic silverware at your local store.

1 yellow summer squash, cut lengthwise into 1/4″ strips
5 slices ultra thin sliced provolone, cut into thirds
1/4 cup pepita
pesto
5 slices thin-sliced ham or prosciutto
Toothpicks or appetizer forks
Bring 2 quarts of water to a boil in a medium saucepan. Turn the burner off and add the summer squash slices. Let them soak for 60 seconds. Drain and rinse with cold water. Pat dry.
Cut provolone slices into thirds to fit on the squash strips. Place a slice of provolone on the squash, top with pesto, then with a small amount of ham or prosciutto. Roll the squash strip from one end and secure with a toothpick or appetizer fork. Repeat with remaining squash and toppings.
Store in an airtight container inside the refrigerator or in an insulated bag with an ice pack until ready to serve.
Makes approximately 20 squash rolls.
Copyright © Food for My Family.